Description
Zinc Food Supplement
Highly bioavailable, it improves hair, skin and nail health, immune system function, male well-being and eyesight.
Zinc is a micronutrient that is involved in the formation of many enzymes that catalyse important reactions in our body.
Its antioxidant activity is of primary importance, as zinc is part of the enzyme superoxide dysmutase (S.O.D.).
Zinc is especially found in bones, skin, the prostate gland and ocular tissue.
When dietary intake is inadequate, zinc is rapidly released from its small reserves in the body. These metabolic changes can impair growth, cause defects in wound cicatrisation, susceptibility to infections and problems with skin adnexa (skin, hair and nails).
Useful to prevent the common cold and infections, it has a protective effect on the male reproductive system and on the ocular system.
---
Active ingredients

Zinc citrate: an element that has several catabolic, structural and regulatory functions in the body.
---
Plus
High bioavailability.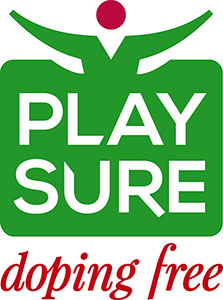 Play Sure-Doping Free certified product
---
Beneficial effects

Zinc contributes to the following metabolic functions:
cognitive function
DNA synthesis
fertility and reproduction
bone health
skin, hair and nail health
testosterone levels in the blood
eyesight
immune system function
Protects cells from oxidative stress
cellular division process
normal acid-base metabolism
carbohydrate metabolism
macronutrient metabolism
fatty acid metabolism
vitamin A metabolism
protein synthesis
---
Insights

Since there are no reserves of zincin the body, its deficiency can rapidly manifest in case of inadequate intake.
Why might vegetarians and vegans need additional dietary zinc? Simply because the diet of these subjects is mainly based on cereal and legumes, which contain phytic acid, a substance that reduces the absorption of zinc.
Zinc deficiency is often observed in the population aged over fifty years, and can contribute to oxidative inflammatory ageing and to immunosenescence.
Zinc deficiency predisposes for the risk of neurodegenerative disorders, impairing neurogenesis and increasing neuronal apoptosis, causing learning and memory problems. This might contribute tocerebral ageing, depression, Parkinson's disease and Alzheimer's disease.
Other studies suggest that zinc can diminish the risk of ocular diseases related to ageing, and the progression of senile macular degeneration.
Zinc has immunomodulating and antioxidant properties. It also seems to have antiviral effects, increase fertility (oligospermia) and retinal protection.
As shown in scientific studies, zinc is crucial also for the health of skin and skin adnexa, such as nails and skin.
---
Label
| Half (½) tablet contains | | NRV% |
| --- | --- | --- |
| Zinc | 12.5 mg | 125% |
Ingredients: bulking agents (dibasic calcium phosphate), zinc citrate, anti-caking agent (stearic acid), thickener (sodium carboxymethyl cellulose), anti-caking agents (stearic acid and vegetable magnesium stearate), glazing agents (hydroxypropyl methyl cellulose), firming agent (glycerol).
NRV= Nutrient Reference Values