Description
Potassium Food Supplement
Useful to maintain stable blood pressure and neuromuscular function.
Potassium is one of the minerals that is most present in the human body; it has control on cardiac rhythm and on muscle tone and it is very closely related to sodium.
In fact, potassium increases renal excretion of sodium, contributing to reduce blood pressure; conversely a loss of potassium increases sodium retention, causing oedema and increasing blood pressure values.
Potassium deficiency, besides an unbalanced diet, can be caused by prolonged use of diuretics, by particular pharmacological therapies, by the consumption of salted foods and by certain pathological conditions.
Muscle strain too can cause a reduction in potassium, a reason why this mineral is very important for sports.
---
Active ingredients

Potassium: mineral present in large amounts in the human body (ca. 180 g in the adult), it participates in the transmission of nerve impulses, in muscle, skeletal and especially cardiac contraction, energy production, nucleic acid synthesis, glucose metabolism and acid-base balance.
---
Plus
3 potassium salts with high bioavailability.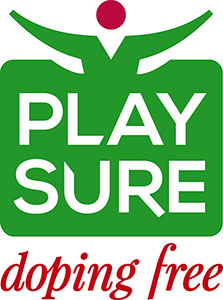 Play Sure-Doping Free certified product.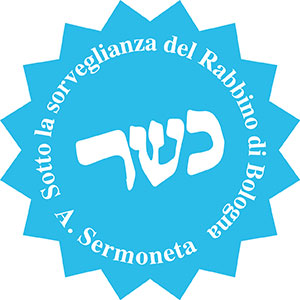 Produced and packaged in compliance with Jewish Kosher Dietary Laws.
---
Beneficial effects

Maintains normal blood pressure
Muscular and neurological function
---
Insights

The cardioprotective effect of potassium with diet was initially theorised on the basis of low rates of cardiovascular diseases observed in rural populations that consume primitive (Paleolithic) and vegetarian diets in industrialised countries. In fact, scarcely processed fresh vegetables are particularly rich in potassium.
Perhaps not everybody is aware that as the elimination of potassium increases, there is a loss of magnesium.
In uncontaminated areas of the world, where the intake of fruit and vegetable is privileged, arterial hypertension only affects 1% of the population, while in industrialised countries, where processed foods are consumed, trans fatty acids, salt and scarce intake of fibre, potassium and magnesium, about one third of the population suffers from arterial hypertension.
---
Label
| Four (4) tablets contain | | NRV% |
| --- | --- | --- |
| Potassium | 396 mg | 19.8% |
Ingredients: bulking agent (microcrystalline cellulose), stabiliser (sorbitol), bulking agent (dibasic calcium phosphate), potassium gluconate, potassium chloride, anti-caking agent (vegetable magnesium stearate), potassium citrate, thickener (sodium carboxymethylcellulose), glazing agents (hydroxypropyl cellulose, hydroxypropyl methyl cellulose, calcium carbonate and talc).
NRV= Nutrient Reference Values
Excessive consumption may induce laxative effects.