Description
Food Supplement with MSM
Special formula withsulphurated amino acids, vitamins, minerals and vegetal extracts to strengthen and nourish the hair.
This formula contains the main nutritional factors for correct trophism of skin adnexa, including hair.
The intake of these substances is a useful adjuvant to contrast certain factors that are involved in falling hair (seasons, dietary deficiencies, imbalanced diets, excessive stress, environmental pollution, hormone imbalances).
---
Active ingredients

MSM (methylsulphonylmethane): a natural compound rich in sulphur, as a component of collagen and keratin, it is essential for the health of hair, skin and nails.
Sulphurated amino acids: L-cystine and cysteine are essential elements for alpha keratins, proteins that form hair.
Vitamins: they favour blood circulation in the hair bulb and promote pigmentation of the mane of hair.
Minerals: forming the very essence of hair, they are essential for strong and healthy hair.
Plant extracts: silicon, of which horsetail is rich, can improve the keratin structure of hair and nails.
---
Plus
Hair Formula Plus contains OptiMSM™, a registered trademark that ensures the high concentration and quality ofmethylsulphonylmethane.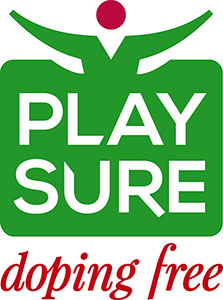 Play Sure-Doping Free certified product
---
Beneficial effects

Nutrition and health of hair
---
Insights

Hair is made up of various substances and many nutrients, whose presence plays an important role in maintaining a healthy mane of hair.
Some nutritional deficiencies can affect both the structure and the growth of hair. For instance, iron deficiency is one of the most common deficits associated with falling hair.
Along with vitamin B12, iron can prevent hair thinning as it conveys oxygen to the hair follicles to stimulate the growth of new hair.
Minerals especially include zinc, copper and keratin, a protein rich in sulphur that, besides forming the structure of hair, ensures its robustness.
Selenium plays an important protective role against oxidative damage, favouring morphogenesis of the hair follicle (anagen phase of hair growth). Its deficiency is associated with anomalies of hair and skin, which can be improved with its intake.
Sulphur, contained in large amounts in methylsulphonylmethane (MSM), is present in sulphurated amino acids which, stabilising keratin, make the hair robust, preventing its deformation and breakage.
---
Label
Two (2) tablets contain
NRV%
MSM
500 mg
Vitamin C
300 mg
375%
Choline bitartrate
250 mg
L-cystine
200 mg
Inositol
125 mg
L-cysteine
100 mg
P.A.B.A.
75 mg
Biotin
450 mcg
900%
Folic acid
400 mcg
200%
Niacin
30 mg
187%
Iron
20 mg
142%
Pantothenic acid
18 mg
300%
Zinc
12.5 mg
125%
Manganese
10 mg
500%
Vitamin B-6
10 mg
714%
Selenium
50 mcg
90%
Beta-carotene
4 mg
*83%
Vitamina B-12
34 mcg
1360%
Silica
2,5 mg
Copper
2 mg
200%
Iodine
150 mcg
100%
Ingredients: bulking agent (dibasic calcium phosphate), OptiMSM™ (methylsulfonylmethane), anti-caking agent (stearic acid), L-ascorbic acid, choline bitartrate, L-cystine, iron gluconate, thickener (sodium carboxymethyl cellulose), inositol, L-cysteine hydrochloride, stabiliser (sorbitol), zinc gluconate, manganese gluconate, thickener (microcrystalline cellulose), P.A.B.A., Betatene® D. Salina® – from Dunaliella salina E.C. Theodoric, biotin, folic acid, anti-caking agent (vegetable magnesium stearate), Fucus vesiculosus L. dry extract, Equisetum arvense L. dry extract, niacinamide, calcium d-pantothenate, anti-caking agent (silicon dioxide), copper gluconate, , pyridoxine hydrochloride, L-selenomethionine, , cyanocobalamin, glazing agent (hydroxypropylmethylcellulose), firming (glycerol), colours (cocoa powder and caramel).
NRV= Nutrient Reference Values
**as 667mcg of vitamin A
OptiMSM™ is a registered trademark of Bergstrom Nutrition – U.S.A