Description
Food Supplement of EPA&DHA
Concentrated marine fish oil titrated at 70% of omega-3, fatty acids that are effective for cardiac, cerebral and visual function.
EPA&DHA Goldis a food supplement that contains fish oil, an excellent source of EPA (eicosapentaenoic acid) and DHA (docosahexaenoic acid). These omega-3 polyunsaturated fatty acids constitute an important nutritional factor in our diet, and their consumption is associated with many health-promoting actions.
It is especially important to control cardiovascular risk factors (triglycerides, cholesterol and blood pressure) and for its anti-inflammatory action, which is expressed in many conditions.
---
Active ingredients

EPA (eicosapentaenoic acid): anti-thrombotic, anti-inflammatory, triglyceride lowering, anti-hypertensive agent.
DHA (docosahexaenoic acid): modulates the cell membrane, eyesight and neuronal processes.
---
Plus
The product EPA&DHA Gold comes in pearls that contain marine fish oil that is deodorised and purified by molecular distillation.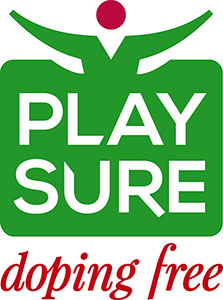 Play Sure-Doping Free certified product
Click here to browse through all our certifications.
---
Beneficial effects

Controls cardiovascular health
Maintains cerebral function
Maintains visual function
---
Insights

Omega-3 fatty acids EPA and DHA provide primary and secondary prevention of cardiovascular and cardiometabolic diseases. These nutrients are essential throughout life, starting from their vital role for maternal and infant nutrition, and for the elderly.
Moreover, by regulating the inflammatory response, omega-3 contributes to improve inflammatory disorders, such as autoimmune diseases, allergic events, skin disorders. They also help to improve mood disorders.
---
Label
Marine fish oil (TG)
1000 mg

ethyl estertitrated ≥ 70% [700mg]

omega-3 total of which minimum

1000 mg