Description
Food Supplement of Lactic Acid Bacteria
With FOS, 7 lactic acid bacteria and B group vitamins to restore the balance of intestinal flora. Gastro-resistant. High dosage.
Duodophilus is a food supplement, which contains the main bacterial species that form intestinal microbiota, an important organ for immune system regulation.
Lactic acid bacteria contained in this food supplement, lactobacilli and bifidobacteria, associated with F.O.S.(fructooligosaccharides), and with B group vitamins work synergistically to favor restoration of bacterial flora, re-establishing intestinal function and health and urinary comfort, when they are altered.
---
Active ingredients

F.O.S.: fructooligosaccharides, dietary fiber soluble and resistant to digestion in the superior tract of the gastrointestinal system, encourage the growth of bifidobacteria in the large intestine, thus reducing putrefactive flora and the related microbial degradation, which causes flatulence and intestinal dysmetabolism. They also have cholesterol-lowering actions.
Lactic acid bacteria:L. acidophilus LA3, L. rhamnosus SP1, L. paracasei BGP2, B. infantis SP37, L. plantarum BG112, S. thermopilus SP4, L. bulgaricus SP96. Milk enzymes intervene in the production and assimilation of B group vitamins, which contribute to restoring the balance of intestinal flora.
B group vitamins: vitamin B1, vitamin B2, niacin, vitamin B6, folic acid, vitamin B12, biotin, pantothenic acid. B group vitamins are necessary for immune, nervous, and digestive system function, heart and muscle function, and for the production of new blood cells.
---
Plus
High dosage gastro-resistant capsules.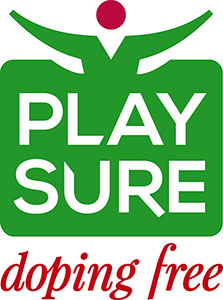 Play Sure-Doping Free certified product
---
Beneficial effects

Restores the balance of intestinal bacterial flora
---
Insights

Prebiotics and probiotics have important effects on health. The main action concerns beneficial effects on the intestinal tract and improved immune response, but the use of these substances has increasingly extended to many health sectors.
For instance, several data suggest the impact of the intake of prebiotics and probiotics in inflammatory intestinal disorders (e.g., Crohn's disease, ulcerative colitis) and in irritable bowel syndrome.
Lactose intolerance, intestinal and genitourinary infections, and allergic conditions are additional sectors in which they are used.
---
Label
Each gastro-resistant capsule contains
NRV%
FOS (fructo-oligosaccharides)
300 mg
Lactic bacteria
*13.300
  L. acidophilus LA3
*10.360
  L. rhamnosus SP1
*1.400
  L. paracasei BGP2
*0.560
  B. infantis SP37
*0.280
  L. plantarum BG112
*0.280
  S. thermophilus SP4
*0.280
  B. bulgaricus SP5
*0.140
Vitamin B-1
0.5 mg
50%
Vitamin B-2
0.7 mg
50%
Niacin
8 mg
50%
Vitamin B-6
0.7 mg
50%
Folic acid
100 mcg
50%
Vitamin B-12
1.25 mcg
50%
Biotin
25 mcg
50%
Pantothenic acid
3 mg
50%
Ingredients: short chain fructo-oligosaccharides (F.O.S.), L. Acidophilus LA3, bulking agent (microcrystalline cellulose), S.Thermophilus SP4, B. Infantis SP37, niacin, anti-caking agent (vegetable magnesium stearate), maltodextrin, L. Bulgaricus BGP2, L. Rhamnosus SP1, anti-caking agent (silicon dioxide), L. Plantarum BG112, calcium-D-pantothenate, pyridoxine HCl, riboflavin, thiamine HCl, folic acid, biotin, cyanocobalamin. Capsules (DRcaps™) of vegetable origin in hydroxypropylmethylcellulose, thickener (gellan gum).
NRV= Nutrient Reference Values
*= billions of Colonizing Forming Units (CFU)
DRcaps and DRcapsy Logos are registered trademarks under license.