Description
Vitamin D3 Food Supplement
With natural Vitamin K2 to maintain bone health and for normal blood coagulation.
D Complex 1000 is a food supplement with vitamin D3 and vitamin K2 (menaquinone-7).
These two fat soluble vitamins have various functions and the common trait of being stored in small amounts in the body to be released in case of increased demand.
Vitamin D and vitamin K work synergistically to maintain optimal distribution of calcium in the bones and to promote vascular health.
---
Active ingredients

Vitamin D: pro-hormone with an important role in bone tissue. Besides this function, vitamin D has non-skeletal functions that regulate many physiological processes (immune response, cardiovascular health, obesity, diabetes, depression, cognitive decline, autoimmune diseases and certain neoplasms).
Vitamin K: essential to activate k-dependent proteins that are involved in blood coagulation, in bone metabolism and in the inhibition of arterial calcification.
---
Plus
This food supplement of vitamin D3 contains completely natural vitamin K2 that derives from nattō, a traditional Japanese foodstuff with soy seeds fermented by B. subtilis.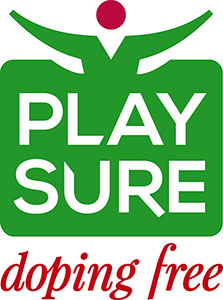 Play Sure-Doping Free certified product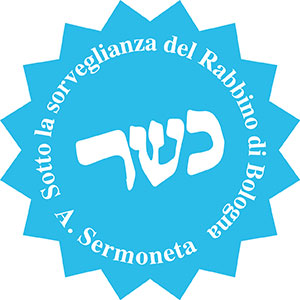 Produced and packaged in compliance with Jewish Kosher Dietary Laws.
---
Beneficial effects

Vitamin D
Absorption and use of calcium and phosphorus
Normal blood levels of calcium
Bone and teeth health
Muscle function
Immune system function
Cellular division process
Vitamin K
Normal blood coagulation
Maintains normal bones
---
Insights

Vitamin D increases intestinal absorption of calcium and is essential for bone tissue. In fact, its correct intake reduces the risk of falls associated with postural instability and muscle weakness.
Even vitamin K is required for bone health: its deficiency causes a reduction in bone mineral density and increases the risk of fractures.
The results of recent studies suggest that adequate concentrations of vitamin D can reduce the cardiovascular risk.
Vitamin D is implied in the outcome of diseases, such as hypertension, diabetes mellitus, obesity and metabolic syndrome, and its deficiency is associated with an increase in arterial rigidity, blood vessel resistance and endothelial conduction disorder.
The same can be said for vitamin K. In fact, it seems that vitamin K2 levels are inversely related to cardiovascular risk.
---
Label
| Each tablet contains | | NRV% |
| --- | --- | --- |
| Vitamin D-3 | 25 mcg | 500% |
| Vitamin K-2 | 25 mcg | 33% |
Ingredients: bulking agent (dibasic calcium phosphate), maltodextrin, thickener (sodium carboxymethyl cellulose), anti-caking agent (vegetable magnesium stearate), vitamin K-2 (menaquinone-7 – VitaMK7®) of natural origin*, cholecalciferol (vitamin D-3), emulsifiers (medium chain triglycerides), thickeners (Arabic gum and cornstarch), sucrose, antioxidant (d-alpha tocopherol), glazing agents (hydroxypropyl methyl cellulose, calcium carbonate, talc and polyethylene glycol).
NRV= Nutrient Reference Values
*derived from the natto, a traditional Japanese food.
WARNINGS
If you are taking anticoagulant agents consult your doctor before taking the product.