Description
Coenzyme Q10 Food Supplement
Important vitamin-like factor with antioxidant action that participates in the production of cellular energy.
Co En Q10 200 mg is a food supplement of coenzyme Q10 (also called ubidecarenone). It is a vitamin-like fat soluble factor with antioxidant action that participates in various energy-producing cellular processes.
Coenzyme Q10 is a powerful cardiovascular protective agent that can improve cardiac performance, besides offering important neurological support.
This compound is effective against skin ageing, particularly photoageing, and participates in reducing phenomena resulting from natural senile decline, because its levels in the body diminish with age.
---
Active ingredients

Coenzyme Q10: antioxidant cofactor required for ATP synthesis and cellular bioenergetic activity.
---
Plus
Coenzyme Q10 from organic fermentation, obtained with high quality standards (GMP – Good Manufacturing Practice).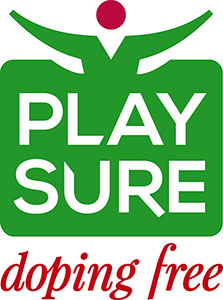 Play Sure-Doping Free certified product.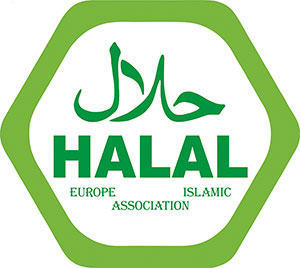 Ḥalāl certified product, in conformity with the Islamic norm and doctrine.
---
Benefical effects

Antioxidant action
Cellular energy production
---
Insights

Coenzyme Q10 is present in every cell of the body, and is considered an essential element for all tissues in which energy consumption is high, like the heart, muscle tissue and nervous system.
Being a cofactor in the production of cellular energy, it is also useful in case of sports activities, especially to improve resistance and aerobic capacity.
Its concentration diminishes with age, while low levels are found in case of migraine, and in certain cardiovascular and degenerative diseases.
The intake of statins can diminish blood levels of coenzyme Q10 and, therefore, its supplementation can be recommended for subjects taking these medicines
---
Label
Each softgel contains
NRV%
Coenzyme Q10
200 mg
Vitamin E
5 mg
41%
Ingredients: sunflower oil, coenzyme Q10 – from fermentation, d-alpha tocopherol concentrate, stabiliser (beeswax). Soft gelatin capsule, firming agent (glycerol), colour (iron oxide).
NRV= Nutrient Reference Values