Description
Calcium Food Supplement
With vitamin D, for healthy bones and teeth. Indicated during all phases of growth. Chewable. Chocolate flavour.
More than 99% of calcium present in the body is located in bones and teeth, where it interacts with other minerals that participate in the bone construction process.
Calcium is required to mediate vascular contraction, vasodilation, muscle function, nerve transmission, intracellular signals and hormone secretion.
Calcium demand changes with age and physiological condition: essential for growth, pregnancy and breast-feeding, it is crucial to maintain balanced bone formation after the age of 50 years.
The presence of vitamin D is essential for optimal use of calcium.
---
Active ingredients

Calcium: one of the most abundant minerals in the body, it accounts for 2% of the total body weight. Present especially in bones, it is essential for nerve function, muscle contraction and coagulation mechanisms.
Vitamin D: important for bone tissues, it encourages normal absorption of calcium and phosphorus. It performs non-skeletal actions that regulate several physiological processes, including immune response, cardiovascular health, obesity and cognitive decline.
---
Plus
Chewable product with a pleasant chocolate flavour. Particularly indicated for children and adolescents.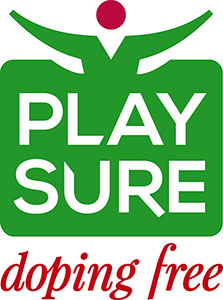 Play Sure-Doping Free certified product
---
Beneficial effects

Bone and teeth health
Maintains muscle function and neurotransmission
Energy metabolism
Normal immune system function
---
Insights

The skeleton is an important reserve of calcium (99% is located in the bones) and, hence, its adequate intake is essential to reduce or prevent bone loss.
The remaining quantity of this precious macronutrient is present in extracellular fluids, muscles and other tissues where it favours vasodilation, muscle contraction, nerve transmission and glandular secretion.
The presence of vitamin D is essential for optimal use of calcium, as it facilitates its absorption.
Adequate calcium consumption can control symptoms of premenstrual syndrome, alleviating mood swings, swelling, comfort eating and pain.
Calcium seems to be involved in body weight regulation. In fact, some studies report that calcium intake, combined with a low calorie diet, favours the loss of body weight and body fat, and the increase in lean body mass.
Many studies suggest that calcium consumption can prevent the risk of developing any type of tumour (colon, rectum, stomach).
---
Label
| Each chewable tablet contains | | NRV% |
| --- | --- | --- |
| Calcium | 400 mg | 50% |
| Vitamin D-3 | 5 mcg | 100% |
Ingredients: calcium carbonate, sweetener (sorbitol), fructose, thickener (microcrystalline cellulose), bitter cocoa, anti-caking agent (vegetable magnesium stearate), flavouring (chocolate), sweetener (sucralose), cholecalciferol (vitamin D-3), emulsifier (medium-chain triglycerides), thickeners (Arabic gum and cornstarch), sucrose, antioxidant (D-alpha-tocopherol).
NRV = Nutrient Reference Values
Excessive consumption may induce laxative effects