Description
Milk Serum Protein (80%) Food Supplement, with L-Glutamine
for muscle mass gain and maintenance, and for energy recovery. Powder.
Milk serum proteins, also known as lactoalbumins, are a balanced source of essential amino acids, particularly of sulphurated amino acids (methionine and cysteine), of branched chain amino acids (leucine, isoleucine and valine) and of glutamine.
Milk serum proteins include one of the two major groups of cow's milk proteins (20%), while the other is casein (80%). These protein sources have the highest biological value and protein efficiency ratio (PER).
---
Active ingredients
Milk serum: the major part of milk serum proteins are lactoalbumins: alpha-lactoglobulins and beta-lactoglobulins, small globular proteins that account for ca. 70-80% of the total protein content, bovine serum albumin and immunoglobulins (IgG1, IgG2, IgA, IgM).
We find lesser quantities of: lactoferrin, lactoperoxidase, lysozyme, calcium, potassium, phosphorus and vitamins A, C, B-1, B-2, B-5, B-12, folic acid and biotin.
---
Plus
Milk serum proteins contained in this product are obtained by cross-flow microfiltration, which yields a protein isolate that has more than 90% of the non-denatured protein fraction and which, therefore, preserves all the physiological properties but is free of both lipids and lactose.
Also available in the Cocoa flavour variant (77%).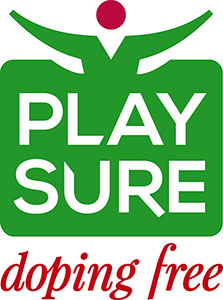 Play Sure-Doping Free certified product
---
Benefical effects
For muscle mass gain and maintenance
Bone health
---
Insights
Those who practice sports have a greater need for proteins, specifically for resistance training during which the muscle mass is continuously exposed to tissue damage.
Correct intake of proteins  is essential for athletes, also to fight overtraining syndrome and the subsequent drop in performance.
After the age of 70, men and women experience a 20-40% loss of muscle strength. According to estimates, ca. 30% of people aged over sixty years presents loss of muscle mass, and the problem is steadily growing.
The positive effect of combining physical exercise and proteins has been underscored by many studies that have shown how both factors effectively reduce the loss of strength and of muscle mass.
---
Label
One Serving = 25 g (2 shot cups)
Servings Per Package: 20
Average Values
Per 2 Shot cups (25g)
Per 100 g
Energy Valuekj/kcal
413 (97,3)
1652 (389)
Fats
0.25 g
1.00 g
Included saturated fats
0.18 g
0.70 g
Carbohydrates
3.75 g
15.00 g
included sugars*
2.70 g
10.80 g
Food fibres
0.19 g
0.74 g
Proteins
20.00 g
80.00 g
Salt
0.18 g
0.72 g
Ingredients: concentrated MILK serum proteins,hydrolysed MILK serum proteins, flavour (vanilla), emulsifier (SOY lecithin), l-glutamine, sweetener (acesulfame K).
Contains: milk and soy.
*naturally contains sugars